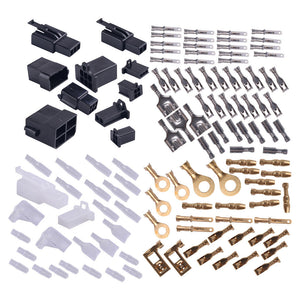 Universal Wiring connector set:
Comes with many OEM style connectors perfect for replacing broken or corroded connectors or making new looms and/or fitting auxillary parts such as lights. This kit includes the most common connectors for things such as indicators, brake switches, lights and other connectors.
Contents will come in a plastic bag and includes a series of connectors which may slightly vary from the photos.