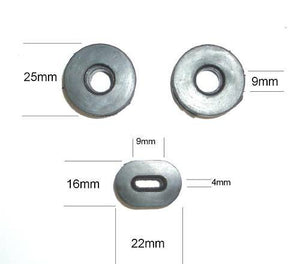 Fits many motorcycles with side panels for battery and/or airbox. This includes x3 grommets for one side only. Developed for Herald and Mutt motorcycles.

These are not like the cheap hard plastic ones on ebay that don't fit well, they are soft rubber and fit very well.
We recommend fitting with some multpurpose grease for longer lasting & easy fitting of the panel.
Does not fit the nearside of some models please see photos for shape & measurements