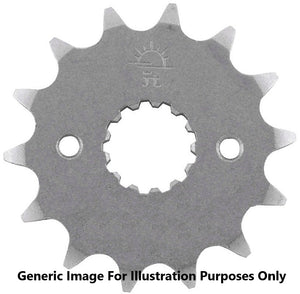 JT Front sprocket for all k157fmi engines, JT Sprockets are the worlds leading sprocket manufacturer, this product exceeds OEM specs and improved chain and sprocket life. 
For different gearing please select one of the options.
Please be aware if you select a sprocket thats differs from yours you may need to remove links from your chain or purchase a longer chain.
Watch our video on how to replace your chain & sprockets here