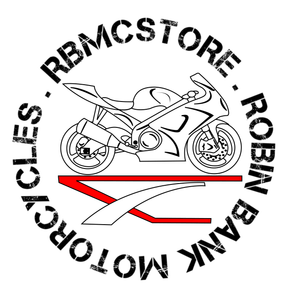 This is a FREE downloadable item in PDF format, all you do is go to the checkout with it, you then download the list and print it out on A4 paper. 
This is a checklist made by RBMCSTORE to allow you to do your own safety check.
We have a YOUTUBE Video on how to do a safety check on your motorcycle, in this video we follow our checklist and show you how to do it step by step from top to bottom. Please see our youtube channel RBMCSTORE, please also subscribe to our channel, follow the link below to take you directly to the video.
Once you go to the checkout it will say preparing your download, wait for the download to complete then click download now!
*This is not for MOT purposes and we are not liable for any damage done to you or your bike when following this check list, we are also NOT liable for anyone who does the safety check incorrectly, this is just a guide*